Bank of China
The blockchain cross-border payment system, which completed the international remittance in US dollars between clients in Xiong'an, Hebei and Seoul, South Korea in 2018, is the first international remittance business completed by the domestic Commercial Bank application of self-developed blockchain payment system.
---

China UnionPay

Multi-center trusted POS electronic signature purchase order system, cooperated by Bank of China, Everbright Bank and Pudong Development Bank, is the industry's first alliance chain built across physical space and completely based on the Internet environment, effectively improving the efficiency of electronic voucher verification and straightening, preventing electronic voucher abuse and enhancing traceability.
---
Ant Financial Services

Alipay and Standard Chartered Bank jointly launched the world's first e-wallet cross-border remittance service based on blockchain technology, with remittance transactions between Hong Kong and the Philippines taking only 3 seconds.
---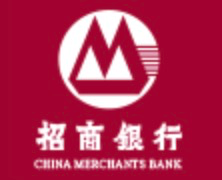 China Merchants Bank

China Merchants Bank joined hands with Wing Lung Bank and Wing Lung Shenzhen Branch to successfully implement cross-border RMB remittance between the three parties using blockchain technology. This is the world's first interbank cross-border RMB clearing business based on blockchain technology.