Financial Reporting Council
What we do
The Financial Reporting Council (FRC) regulates auditors, accountants and actuaries in the public interest by setting high standards of corporate governance, reporting and audit and by holding to account those responsible for delivering them.
And we monitor and take enforcement action where things do go wrong to ensure the proper operation of the market and confidence in the UK economy and the UK's international reputation as a great place to do business.
We are committed to

How we're structured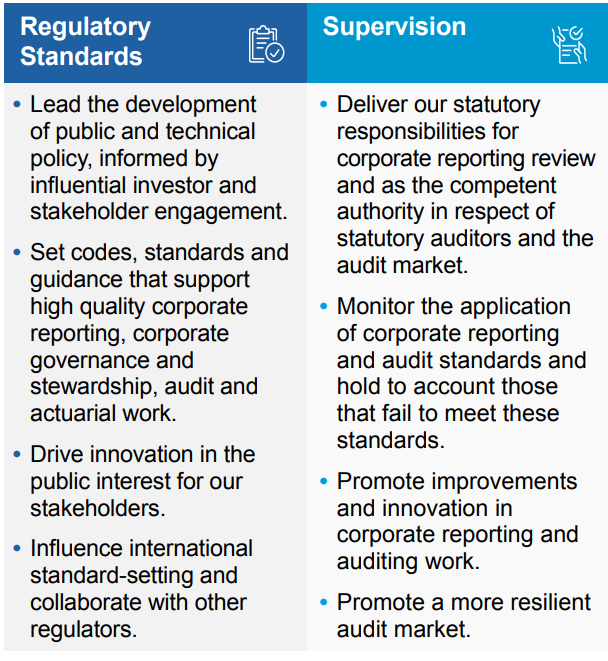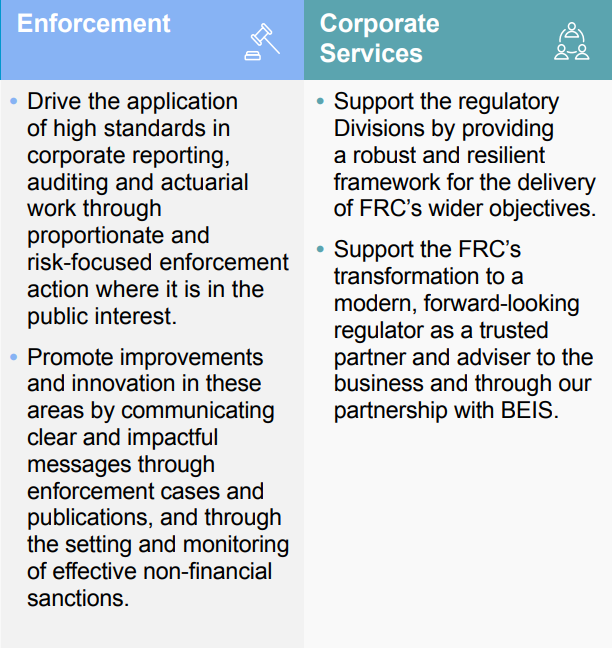 Why this matters – protecting the public interest
A strong regulator is central to creating trust in the quality of corporate governance, corporate reporting, and audit, and actuarial work, and ensuring confidence from investors.
However, there is more to do to build on the UK's world-class financial reporting system and to ensure the market has a strong, effective regulator that best protects the interests of investors and the wider public. This is why the FRC is also delivering on a programme of reform of audit and wider corporate governance, which will lead to the creation of the new Audit, Reporting and Governance Authority, ARGA. This requires legislative change and will be brought forward when Parliamentary time allows, and we continue to work actively with colleagues from BEIS to support the timely delivery of reform.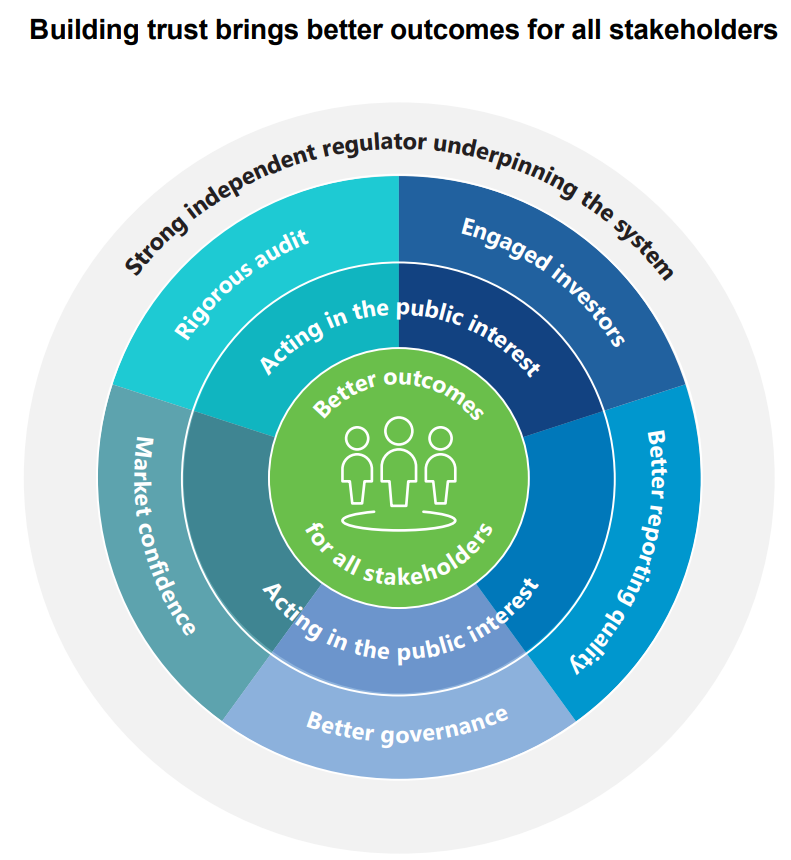 How we are set up
The FRC is a transparent organisation that consults openly and reports to Parliament.
Our operational costs for 2021/22 were £45.5m.

Website:https://www.frc.org.uk/
Contact: